Solution page 1.0:
Money Power In You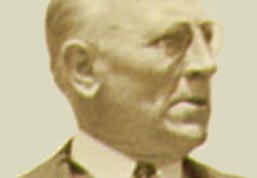 Money Power In You
E.C Riegel, Private Enterprise Money, 1944
"There is a treasure buried in your consciousness. If you will dig it up from the debris of superstition and fear that covers it you will gain a freedom and self-mastery that will lift your life to a higher plane. This is the money power in you.
The power to create money with which to purchase wealth, health and happiness actually lies dormant within you. You have thought of the money power as something remote from you and beyond your grasp. You have dreamed of the good you could and would do if you had money power. You have blamed others for not accomplishing this good. You have blamed them for evil economic and political conditions; for unemployment, for poverty, for crime, for war.
It is quite logical to blame these maladies upon the malfunction of the money power, but you have not suspected that the money power resides in you and because of your failure to exert it the world is afflicted with miseries. You have the power; you have the responsibility. The power and responsibility to banish poverty, unemployment, insecurity, misery and war rests entirely with you.
You, in cooperation with other intelligent persons, can drive economic and political evils further and further from the area of your life and ultimately they may be driven from the face of the earth. You can do this by the money power in you, expressed first in your own prosperity and happiness, and radiating to others. You can do it and you must do it. There is no power outside of you that can bring these blessings to you.
Petitioning the Government is like writing to Santa Claus. You need no laws — there is a law, a natural law that governs your money power. You need no government aid. You need only cooperation with and from persons who, like you, have resolved to exert the money power inherent in us all. This power in each of us needs only the recognition and respect of our fellows to spring forth and exert its blessings.
We need not petition Congress and we need not waste time to denounce bankers, for they can neither help nor hinder our natural right to extend credit to each other, and this is the perfect basis for a money system."